Programming for the young generation requires a special skill set. Teens have notoriously short attention spans. Younger kids can't be expected to grasp concepts if the explanations aren't age-appropriate.
"In my 21 years as a Program Director in educational television, I have rarely seen a series as educational, entertaining and accessible as Teen/Kids News."
Lucy Griggs, Program Director, The Education Channel
Emmy Award Winning TV Show
Now in our 20th season, this groundbreaking program airs weekly on more than 150 TV stations nationwide; carried by education channels reaching 10,000 schools; and available to all US Military families around the world via the American Forces Network.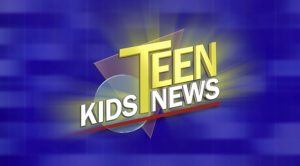 "Teen/Kids News is a fast-paced program in the 13-16 year old FCC Children's Programming category composed of shorter segments that "fit" the visual learning style of today's students…"
National Governor's Association & the Council of Chief State Officers
"Brilliance. Absolute brilliance. A televised version of a school newspaper. What great TV."
Dave Ornauer, Stars & Stripes
National Road Safety Foundation
Driving Skills Videos
• Generation tXt
• Stay in the Picture
• Road Buzz News: Impaired Driving
• Road Buzz News: The Right Way to Turn Left
"The most recent videos you developed for us – "Generation tXt" and "Stay in the Picture" dealing respectively with distracted driving and driver safety issues during prom season – have been very well received by educators and driver ed teachers, police and youth advocacy groups like SADD. Your grasp of the issues and your ability to make them come alive in a compelling way to our teen audience has been an essential part of the Foundations work over the past few years."
Public Service Announcements
"WOW, and OUTSTANDING, and UNBELIEVABLE, these are only a few words that describe the reactions of the PSAs. The reactions have been crazy awesome. We can't thank all of you enough. This experience has been great… you guys have definitely been an inspiration to everyone here."
Greg Simms, History Teacher, Washington Township High School
Interactive Streaming Newsfeed
Cutting edge daily news internet program specifically tailored to college students.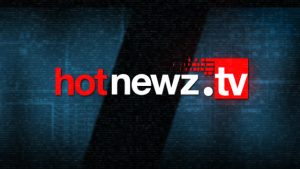 State of the Union: Undressed
"Unprecedented live TV!"
-AP
"Brilliant stuff!"
-Newsday
Siemens Science Day Music Video
"Please pass on to your entire team our compliments for an excellent Siemens Science Day video. We've received nothing but positive feedback from those who have watched it."
Michael McCauley, Siemens
Siemens Competition in Math Science & Technology
We worked around the clock, covering the three day competition finals, delivering highlight videos to play at various events along the way. Including live streaming of the competition.